Retirement Income Planning Workshop
Learn how to preserve your hard-earned savings by:
Minimizing Risk and Maximizing Social Security benefits
This free workshop brought to you by Scott Campbell of Austin First Financial is designed for those in early stages of retirement and those about to retire. There is no commitment or obligation for attendance.
---
Tuesday, January 9th 2018 @6:30PM
–or–
Wednesday, January 10th 2018 @6:30PM
---
Extellent Professional Development Centers
9420 Research Blvd. Echelon III Ste. 200
Austin, Texas 78759
The Echelon Business Complex in Northwest Austin is located on the Southbound frontage road, just past the intersection of Hwy 183 and Loop 360 North. Echelon III is the first building on the left when entering the complex from the frontage road.
Get Directions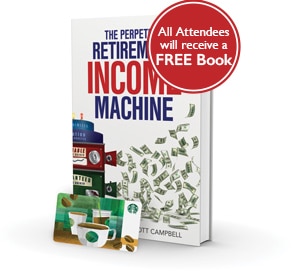 Attendees will receive ($99 value)
Personalized Social Security Report
Personalized Wealth Index Report
Book: The Perpetual Retirement Income Machine
Sponsored Gift For All Attendees
---
Course Summary
This a free workshop brought to you by Scott Campbell of Austin First Financial, with no commitment or obligation on the part of the attendee. This hour and a half course is designed for those in the early stages of retirement or those about to retire.
We will look at topics that can be challenging during retirement such as asset risk, retirement income, and estate issues, as well as other topics that can affect retirement. The curriculum for this course is based on recent academic research from various institutions.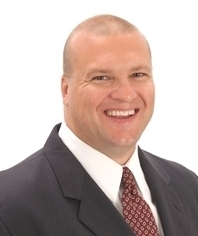 About Scott Campbell
RICP, CMFC is President of Austin First Financial, Inc.
Scott began his career in financial planning in 1997. He is an advocate for Evidence-Based Investing, Wealth Management, & Retirement Planning.
As a Retirement Income Certified Professional (RICP), he possesses the knowledge and expertise needed to navigate complex retirement issues. Additionally, Scott holds a Chartered Mutual Fund Counselor (CMFC) designation that gives him unique insight into the most popular investment vehicle for retirees.
Scott has been an instructor for Adult Education classes in Austin since 2007.
---
"I wish I would have taken this workshop years ago"
What you Will Learn
When to take Social Security
When to convert to a ROTH IRA
How to develop an income plan
How to reduce taxes
How to protect your nest egg
"I've already told my work colleagues about this"
Who Should Attend
Those looking to retire or in early retirement
Designed for people over the age of 45
Those with investable assets of $100,000 or more
---
Registration Form
---